My husband and I went to a comic book convention in Chicago about 2 weeks ago and there was a little girl selling these cute little rings for $1. I bought one for Kaiya, my almost 3 year old daughter. I could tell they were super simple to make and so we decided to finally have a little craft time this morning. All you need are some fuzzy sticks (aka: pipecleaners). They don't need much explanation; the pictures pretty much tell all.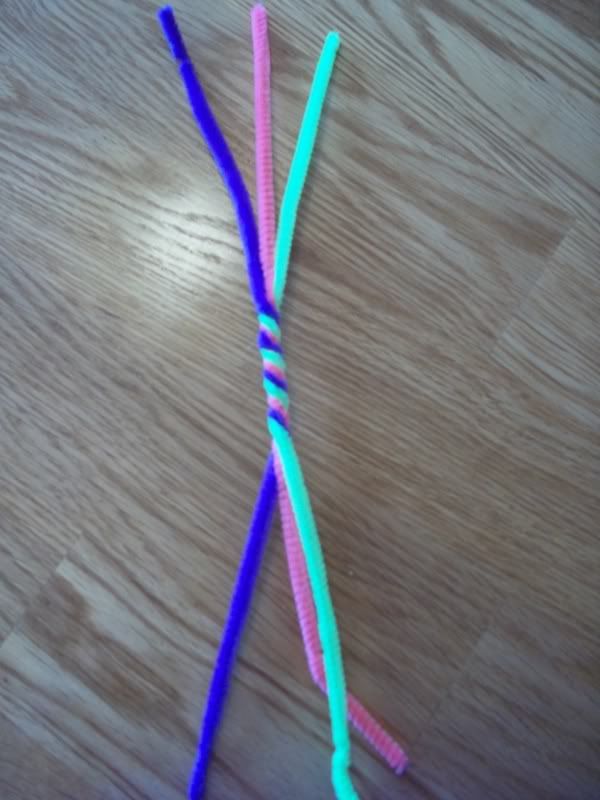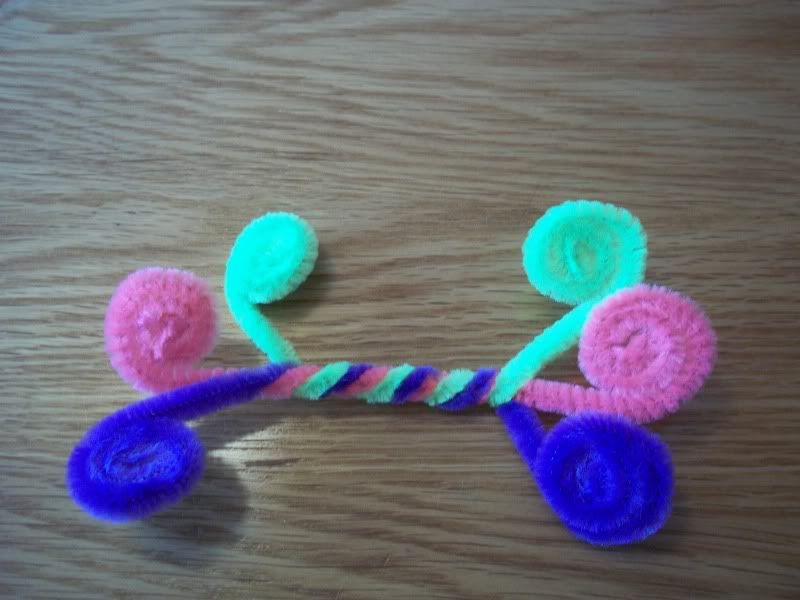 Roll the ends really snug for best results.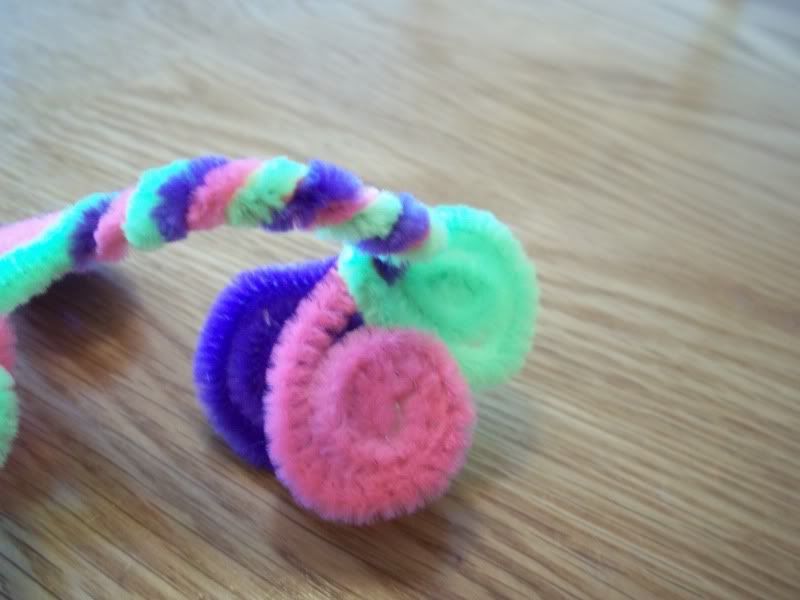 Here is where you just have to do a little twisting and turning of the 6 "stems" until you get the right look. I started by wrapping the base around my finger.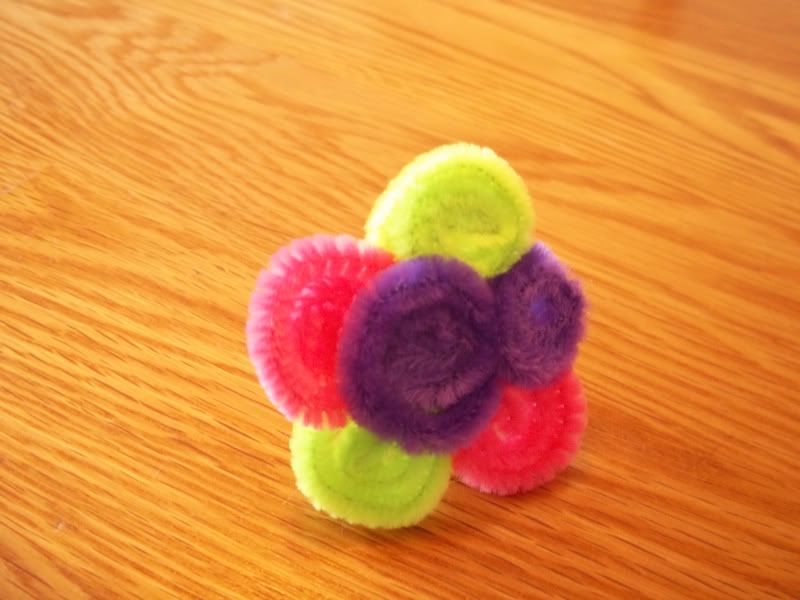 So cute and you could really get creative with colors and styles. You could add more or less if you want a larger or smaller ring. Too easy!! You could also probably have your little one help to sell some for a little fundraiser at a garage sale, expo, or bake sale. Afterall, purchasing one is how I got the idea to make our own. Enjoy!